Callaway Apparel Launches Autumn / Winter 2020 Collection. Brave The Elements.
7 February 2020
Callaway Apparel announces the launch of the men's and women's Autumn / Winter collection designed for the ultimate in style and performance. The product range further expands on last year's collection, updating and re-designing the successful layering and weather series products, with an emphasis on eco-friendly technologies and fabrics, to offer a solution to every golfer. The end result validates Callaway's focus on providing golfer centric products to provide the highest performing apparel.
Men's Collection: New Weather Series products are the focus of the collection – protecting golfers from the cold, wind and rain. The integration of Swing Tech technology has been incorporated into these layering pieces to ensure that freedom of movement and less restriction is the end result.
Lightweight Water Repellent Heathered Pullover. The collection sees an all new pullover, which offers next generation water repellency performance using Aquapel technology. Aquapel modifies fabric at the molecular level by permanently attaching hydrophobic 'whiskers' to individual fibres that elevate liquids, causing them to bead and roll right off the fabric surface, resisting spills, and furthermore repelling the elements. The pullover has a heathered chest design, 4 way stretch and SWING TECH technology for maximum range on every swing. Available in colours, Burgundy Heather, Peacoat Heather and Dark Grey Heather.
THERMORE Mixed Media Pullover:The most technical piece from the Men's Collection is the Thermore Mixed Media Pullover. Not only does this product feature SWING TECH technology, but it is also engineered with Thermore Freedom technology – which uses plastic fibres from recycled bottles, again demonstrating the brand's commitment to eco-friendly materials and design. Thermore provides advanced insulation, manufactured at a low 125gsm (Super lightweight). Pullover features a subtle Weather Series badge on right sleeve. Available in colours Caviar and Peacoat. 
SWING TECH Puffer Jacket:The collection also sees a redesign of the very successful Callaway Puffer Jacket, with an improved fit, design and SWING TECH technology for enhanced performance. It features a full zip, detailed and flattering textured quilt design, and a drop tail hem with adjustable cuffs. Also includes weather series badge on right sleeve. Available in colours Caviar and Peacoat.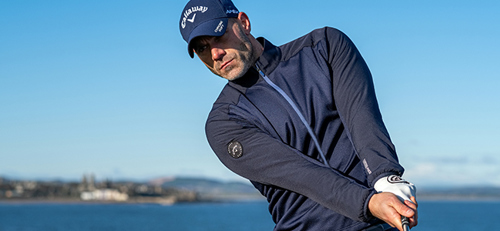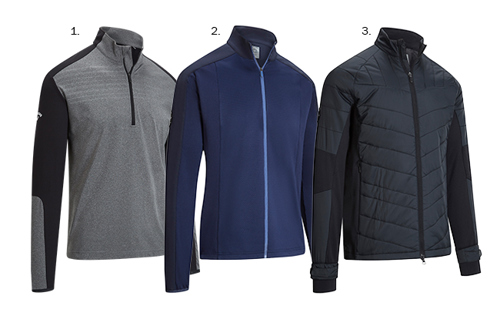 Women's Collection: The elegant and authentic Autumn / Winter 2020 women's collection takes on a clean and modern aesthetic that embraces timeless styles with contemporary materials including Swing Tech construction encompassing ergonomic and articulated seams. A modular approach was created to mix and match styles for multi-wearing occasions.
Ladies Perforated Two Colour Jacket: Block panel full zip fleece jacket with perforated design. Featuring SWING TECH technology for maximum range of motion on every swing and thermal insulation to keep you warm in colder conditions. 
Ladies Mixed Media Jacket:A full zip jacket with soft shell fleece body and on-trend knit sleeves. Stitched panelling across back shoulder and waist engineered with SWING TECH. The perfect authentic jacket for the colder days when the weather shouldn't impact your play.
Ladies SWING TECH Puffer Jacket: The Ladies Puffer Jacket has been updated and redesigned for 2020. Including 4-way stretch side panel placement for increased movement, a flattering textured quilting design, 2-way zip with floating Chev puller, and a heatseal Chev logo on the back neck. Available in colours, Caviar, Magenta Purple and Peacoat.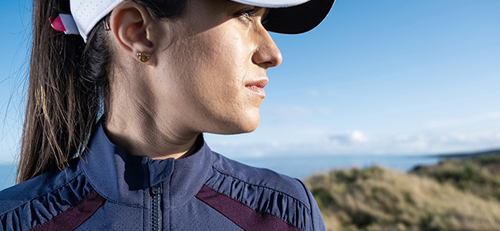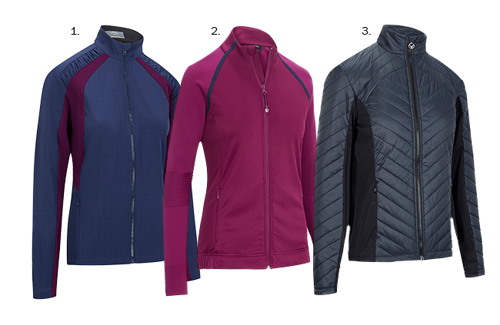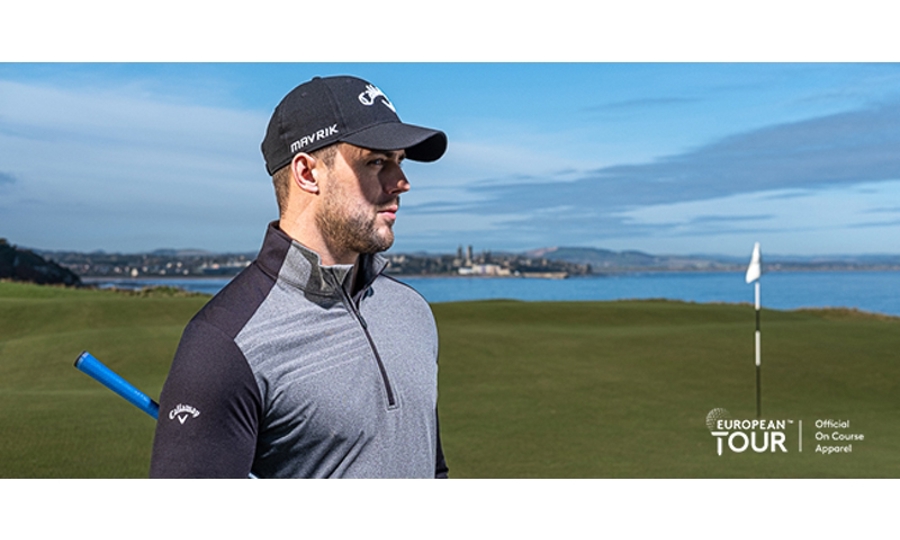 Share this