Buy 2 ZOOM Focus Tour Rangefinders, Get 1 Free
7 September 2022
Buy 2 ZOOM Focus Tour rangefinders, get 1 free – Over £180 margin
Winner of a Golf Monthly Editor's Choice Award, the ZOOM Focus Tour is the flagship model in the ZOOM family of rangefinders. Packed with premium features at a surprisingly affordable price, this fantastic piece of technology has every feature you need in a highly stylised package.
And now you can get even more value for money with the offer of a free unit with every purchase of 2 Focus Tour's. With a standard trade price of £174.99 and an RRP of £299, when netted down to include the free unit there is over £180 margin in each unit!
Contact SOrders@wwgb.uk Available while stocks last
ZOOM Focus Tour – Key Features
Premium look and feel:
Hybrid metal design, reminiscent of vintage camera
Ergonomic feel, tactile materials – clearly very high quality
Premium Optics:
Ultra Bright, clear LCD display
7.5 degree field of view – gives unprecedented range of vision (most units are 6 degree) and it makes a real difference to what you can see
800m range
6 x magnification
Adjustable eyepiece giving +/- 5D diopter adjustment to suit different levels of eyesight
Premium Function:
Slope function – for slope adjusted measurements up or downhill. Can be switched on/off for tournament play, and can be seen on the side of the unit by other competitors.
Continuous measurement – gives distances of whatever you scan the rangefinder across
Flagpole scanning – to ensure you pick up the correct target
Vibration on lock – to confirm when target is acquired
Ultra quick target acquisition – less than 0.5 seconds
Measurement in metres or yards
Practical function:
Pocket sized – 99 x 65 x 38 mm
Lightweight – 210g
Practical carry case with bungee attachment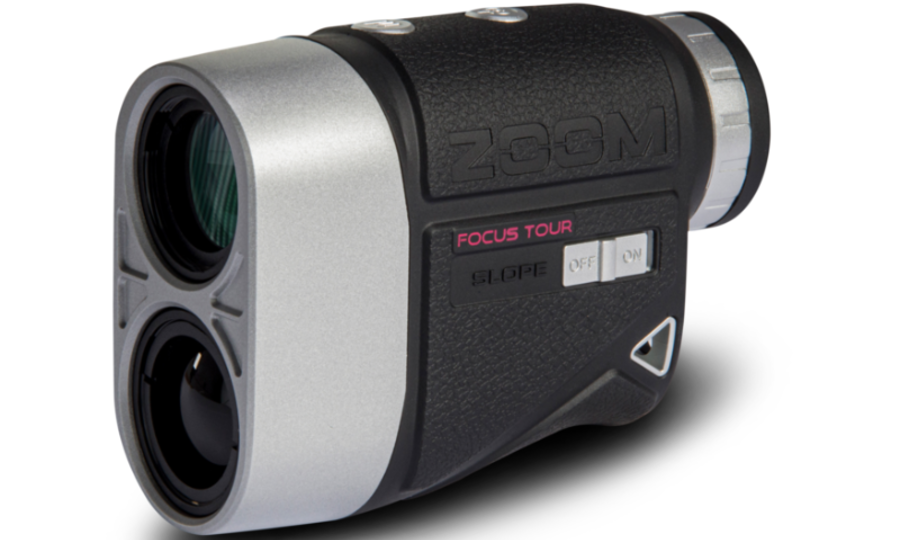 Share this