Bushnell Golf Introduces Unique Wingman GPS Speaker
3 July 2020
Bushnell Golf, makers of the #1 laser rangefinder on the PGA Tour, have unveiled a unique and innovative new product - the Wingman GPS Speaker. With a combination of GPS and Bluetooth technologies, the Wingman provides players with audible front, center and back distances, all while listening to the music of their choice through a mobile phone or other suitable device.
Wingman Features:
Audible GPS distances and music through mobile applications
Premium audio quality
Front center and back distances – with customizable settings for your game play
Integrated BITE magnetic cart mount
Auto hole advance
10+ hour battery life
USB charge port
The speaker comes standard with Bushnell's Magnetic BITE technology which allows it to be secured to any golf cart without the need for an aftermarket accessory.
The new Bushnell Wingman is another product from the range that can be paired to the FREE Bushnell Golf App. Once downloaded, the App can be used with or without a Bushnell device, enabling golfers to benefit from its many features even if they aren't using their laser or GPS.
For more information visit: www.bushnellgolf.com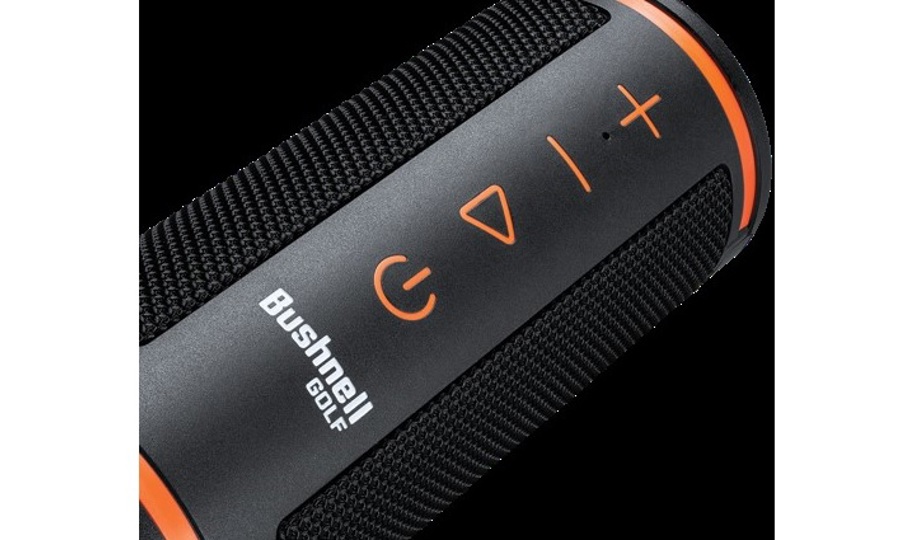 Share this