Bettinardi Studio Stock 2021 Range Now Available To Order
30 March 2021
Bringing Tour-proven head shapes from the game's best golfers, Robert Bettinardi's 2021-22 Studio Stock Series includes four expertly crafted models to give champion-inspiring confidence to any player. Precision milled from a single block of 303 Stainless Steel, each sleek model features the all-new, Tour-inspired Roll Control Face Milling, a scientifically engineered groove profile designed to get the ball into a true roll faster, while still maintaining exceptional feel and audible feedback in every putt.
The Studio Stock series is completed with our smooth Diamond Blast finish to provide a clean appearance from address and is complemented by a crisp red and black paint scheme. Each Studio Stock putter is built with a Tour-grade shaft and is paired with a matching premium headcover and Bettinardi Lamkin SINK Fit grip in both standard and jumbo sizes.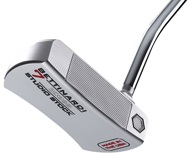 Studio Stock 7
Making its return to the high-performance Studio Stock Series, the Studio Stock 7 was expertly crafted for the player looking for a compact mid-mallet putter with strong visual cues on the greens. The attention to detail on this head makes it one of Robert Bettinardi's most appealing, original designs to date, as the unique half-moon shape gives a curvature to the flange that allows players to effortlessly line the ball up at address. The positioning of the spud neck with a single bend shaft offers a perfectly face-balanced putter for professional-grade stability and confidence for any crucial putt.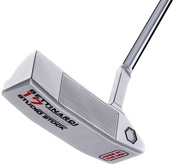 Studio Stock 17
The SS17 is a classic, heel-toe weighted blade with a super clean, high-toe top line and one-piece milled slant neck for enhanced optics and tour-inspired design. At address, players will notice the soft tri-plane design on the sole, allowing for consistent setup during every crucial putt. With modern enhancements on this classic blade, the SS17 brings players confidence on the greens with the heritage and innovation of Bettinardi ingenuity.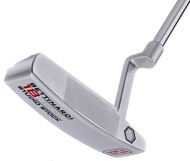 Studio Stock 18
With a rich heritage of over 20 years of precision and performance, the Studio Stock 18 re-joins the 2021-22 line-up as one of the most timeless blades Robert has made to date. The SS18 features a plumber's neck that sits slightly back, offering just the right amount of offset from the address. The sleek design showcases a captivating crowned top-line and low profile body for players looking for a traditional blade, connecting PGA Tour feedback with Robert Bettinardi's exceptional evolution of the classic Bettinardi head shape.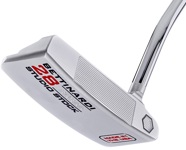 Studio Stock 28
One of the most sought-after head shapes on the PGA Tour and LPGA Tour, the Studio Stock 28 returns to the 2021-22 line-up as the classic wide-body, near face-balanced blade with subtle, refined contours for the player looking for a professional-level model with a sleek design. The SS28 combines its rich history of success with modern innovation, offering a thinner top-line and full-flange design, which provides greater perimeter weighting and higher M.O.I. characteristics, making this one of the most forgiving models in the Bettinardi putter range. The SS28 is also available in a Centre Shaft and Armlock model making it one of the most versatile head shapes.
The full Bettinardi 2021 range is available to order now at JS International contact:
E: sales@jsint.com
T: 01923 209 440
W: www.jsint.com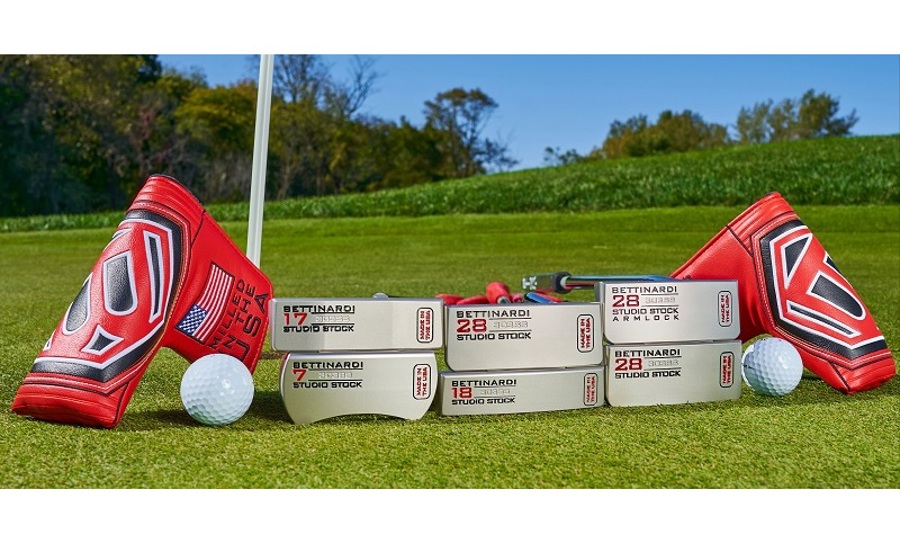 Share this