Bettinardi Queen B 2021 Range Now Available to Order
25 March 2021
The aesthetic charm of the Queen B series gives golfers the confidence-inspiring appearance that helps channel the Tour-winning heritage of this world-renowned line-up. Precision-milled from a single block of Soft Carbon Steel to 362 grams, each elegant Queen B model features RJB's esteemed Micro Honeycomb Face Milling, developed for players who are conscious of speed and prefer a firm and responsive feel at impact.
This expertly-designed collection that is entirely milled in the USA is completed with our all-new, stunning and durable Rose Gold PVD finish, and complemented by a sapphire blue and white paint scheme. Each Queen B series putter is paired with a matching headcover, Tour-grade shaft and a Lamkin SINK Fit sapphire blue grip in both standard and jumbo sizes, to combine professional components with a modern design.
Queen B 6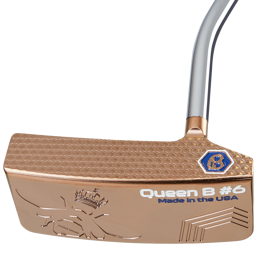 Elegance meets performance as the Queen B 6 makes its return to the eminent Queen B series line-up for 2021-22. The beautifully re-engineered QB6 is a classic, wide-body blade with performance-driven features for the player seeking the perfect crossover between blade and mallet. The sleek model features refined characteristics, such as a thinner, Tour-inspired top line with softened and rounded edges on the toe and heel for a modern but timeless aesthetic. The single-bend shaft flows effortlessly into the forgiving head of the Queen B 6 for an easier set up and is perfect for players with a straight-back, straight-through putting stroke, offering the ultimate in balance and stability.
Queen B 11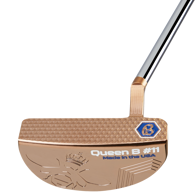 Expertly designed for the player looking for a more traditional compact mallet, the QB11 is precisely crafted with soft flowing contours in the body and our trademark crescent-milled neck that provides optimal toe hang for players with a moderate arc in their putting stroke. The design of the putter brings the centre of gravity to the exact middle of the head for maximum forgiveness and control at impact, giving any player the confidence and stability of a Tour-winning putter.
Queen B 12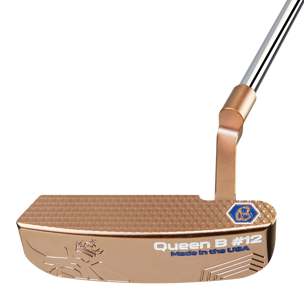 This newly engineered model offers players a compact blade with a wider flange design and crowned top line, to give the putter a beautiful aesthetic, exclusive to Bettinardi Golf, for enhanced optics at address. The QB12 features a one-piece milled plumbers' neck, that is perfect for players looking for a moderate toe-hang blade. The gentle muscles, rounded bumpers and soft lines of the all-new head shape unite Tour-inspired feedback into Robert Bettinardi' distinguished blade design.
The full Bettinardi 2021 range is available to order now at JS International contact:
T: 01923 209 440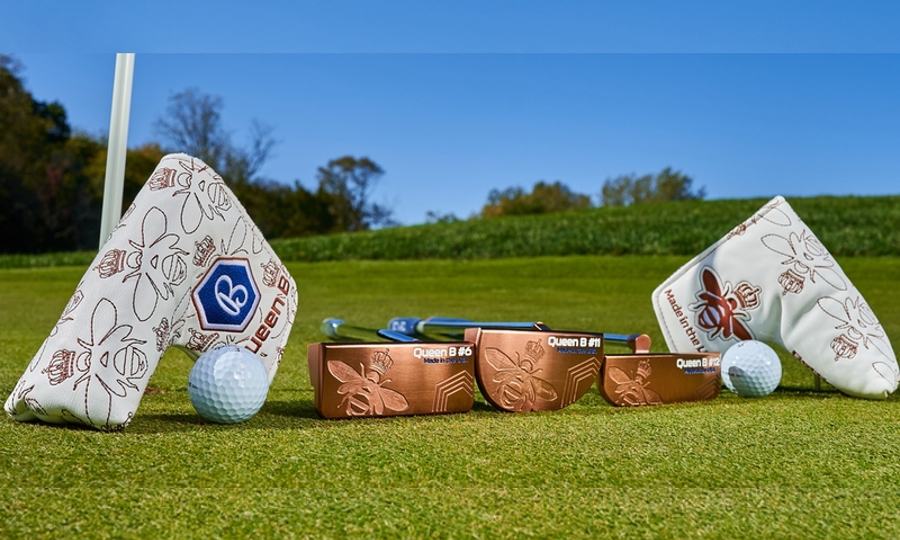 Share this