Bettinardi 2020 HLX 3.0 Wedges
9 July 2020
Bettinardi have always been renowned for producing high quality, milled, single piece construction putters, the success of the brand has been built on these ethics, the HLX Wedge range to no surprise continues the same level of quality and care put into their putters.
Robert J Bettinardi has taken the wedge line to a higher level of performance with a total re-design and appearance for the 2020 HLX 3.0 Wedge line. The HLX 3.0 are forged from Soft Carbon Steel providing the soft responsive feel players associate with quality clubs but have implemented their 30 plus years' expertise in milling to the grind on the sole allowing for superior playability and repeatability in the short game.
With 2 Grinds available the RJ-Grind is an option for the 56, 58- & 60-degree wedges, this is for improved flexibility around the greens and better suits players with a steeper attack angle giving a higher bounce than previous models. The C-Grind is a more versatile option for players looking to execute a variety of shots from all areas of the course, available in 50,52,54,56 and 60 degrees.
All of the new Wedges feature Bettinardi's patented Honeycomb milling on the back flange and High Helix Cut grooves that optimise spin and touch, also adding to the overall aesthetics of the club. The all new appearance is available in a clean, traditional Chrome finish and also an all new patented Black Smoke finish for a stealthy performance look. Both finishes have been designed to offer reduced glare in any course condition.
For more information on the new Bettinardi HLX range and for enquiries contact JS International on:
T: 01923 209 400
E: sales@jsint.com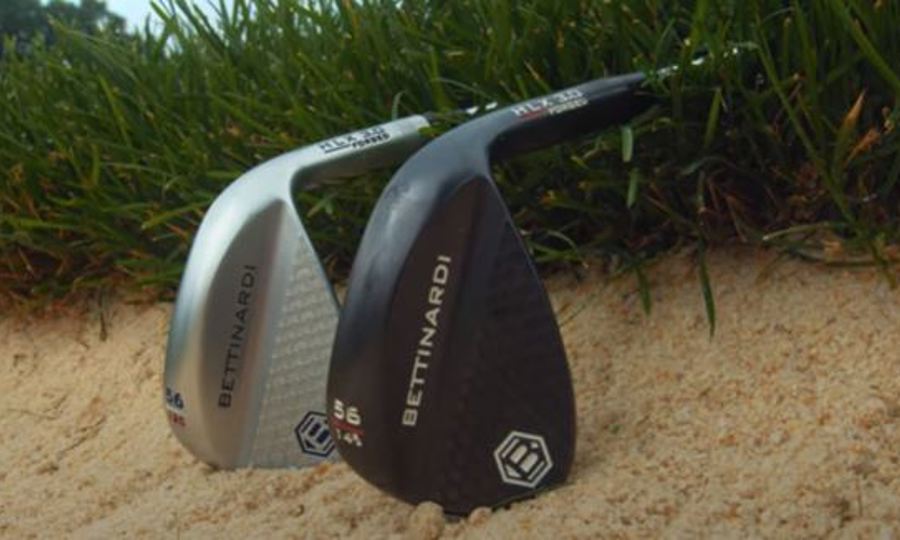 Share this