All Year Round Traction With Skechers Gripflex Technology
11 September 2020
This winter golfers can rely on the Skechers Gripflex sole to provide them with superior traction and stability in the most extreme of conditions.
The sole's low-profile design ensures more of the shoe is in contact with the ground for longer resulting in more natural ground feel and improved balance whilst steadfastly refusing to clog up with grass and mud.
The flexible nubs on the sole offer uncompromising grip on the turf without penetrating the ground or damaging the root zone, meaning that Skechers shoes are not only great for the golfer, but great for golf course too!
The award winning GO GOLF Elite 4 and Elite 4 Prestige feature a sporty, low profile design with luxury leather uppers. A low-drop design keeps the golfer's feet low to the ground and combines with Skechers' GRIPFLEX spikeless TPU outsoles for superior balance and traction.
The GoGolf MojoElite is designed with a textile and full-grain leather upper with an central saddle for added lateral stability and mid-foot support.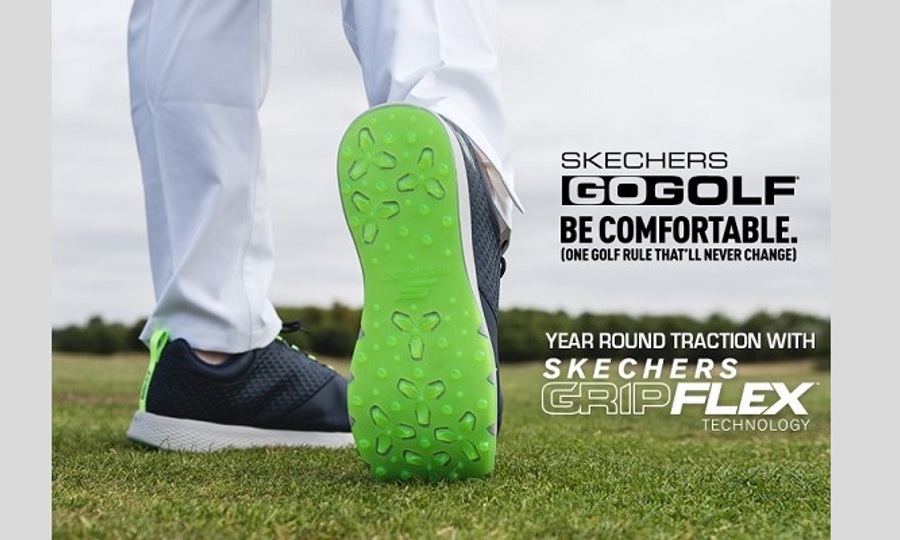 Share this