All Six Brands From Worldwide Golf Brands Become Partner Suppliers
5 November 2021
The complete stable of Worldwide Golf Brands - Farah Golf, MacGregor, Stuburt and ZOOM, will join Oscar Jacobson and BIG MAX as TGI Golf partner suppliers.
Adele McLean, TGI Golf Group Services Director, said: "The WWGB portfolio offers our partners access to a wide range of brands to suit their businesses as independent retailers.
"Working closely with WWGB we hope to offer our partners excellent margin making opportunities backed up by great service from their new distribution hub."
Graeme Stevens M.D. at WWGB added: "This has been an incredible year for the business. We've moved to a purpose built office, showroom and distribution centre, we've secured the rights to take Oscar Jacobson into the Americas, we've signed deals for BIG MAX and ZOOM, and we've designed our first Farah Golf collection. The progress we've made this year has been fantastic and it really is satisfying when an organisation like TGI Golf recognises that hard work, and the care that we're taking with our business and its brands."
Highlights of WWGB's plans for 2022 include the return of Farah to the golf market. Selling in now for launch in Spring 2022, Farah Golf will see a contemporary styled and well fitted collection with signature prints, textured patterns, and detailing. Other new developments see MacGregor Golf introduce a new 3 wheel trolley and a new putter line to its range of premium affordable golf products, while Stuburt and Oscar Jacobson both broaden their appeal with the addition of contemporary styles, colours and designs to their ever popular ranges.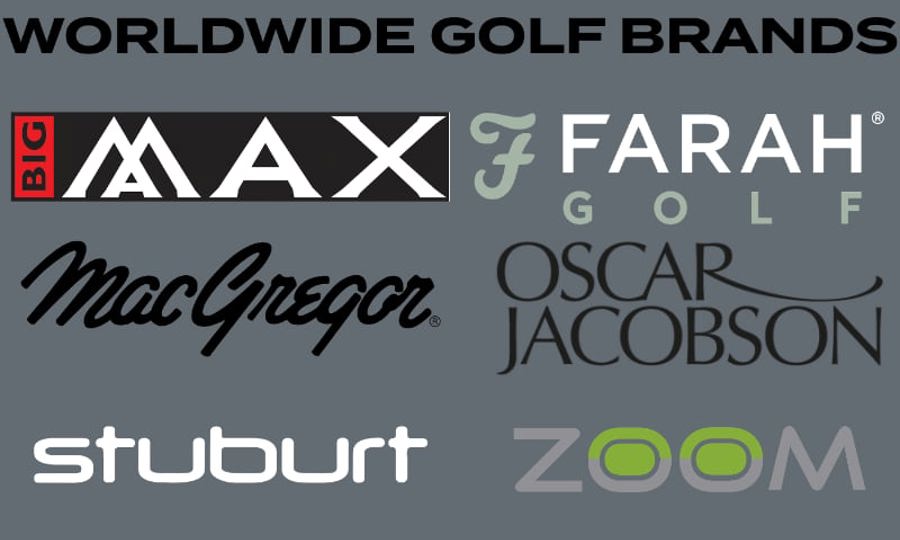 Share this