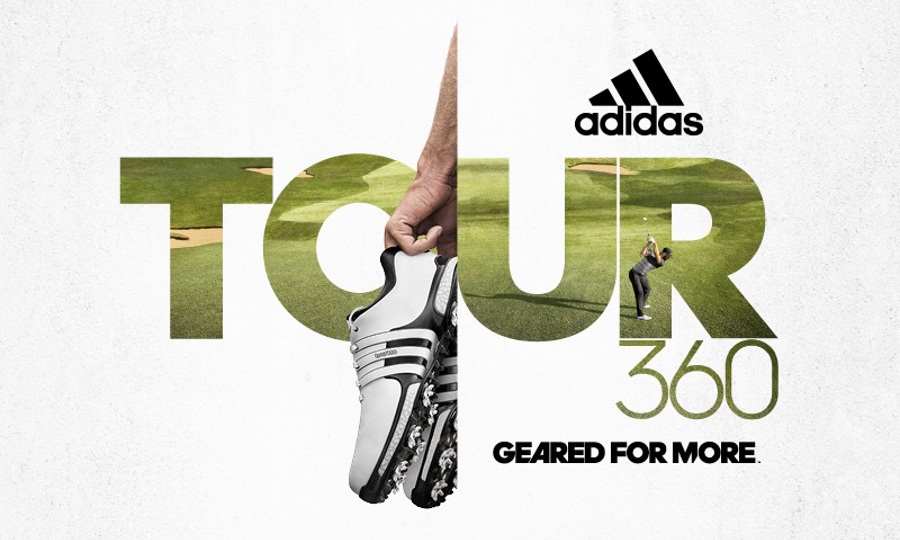 The new Tour 360 from adidas Golf offers customers a new take on the company's iconic franchise. The shoe features a re-engineered leather heel with a more classic look; this replaces the old design and means your customers get better durability and comfort for during their rounds. A higher TPU plate provides them with more support and the top of the shoe has been re-designed and now features a cleaner look.
Not only does this shoe offer customers an improvement on the previous model but it will be heavily supported by adidas Golf Marketing initiatives. The shoe has already received a great reception on the PGA Tour with Dustin Johnson debuting the new model in September. Already available in 3 great colours the new Tour 360 will also feature an additional 3 colours due to be launched in January.
adidas Golf will also be bringing brand new in-store POS to market early next year and with several solutions available this will help bring the new Tour 360 and the rest of the adidas Golf range to life within any store.
For more information about the new Tour 360 please contact your local adidas Golf representative.