Accessing Wilson B2B couldn't be easier!
16 June 2022
To make things as easy as possible for TGI Partners, Wilson have a simple-to-use B2B portal with all your Wilson Golf questions answered in one site. Here is all you need to know to get started:
Website address: https://sales.amersports.com/
How do I get an account open? Contact your local ASM/Agent who will get you set up
What do I do if I have forgotten my password? Enter your Login, click on "Password Forgotten?" and simply follow the instructions
What should TGI Partners expect from the site?
- Place standard and custom fit orders
- Check & track open orders
- See stock availability
- Process your warranty requests
- Reprint documentation (invoices etc.)
- Manage access to your account
- Check your discounts
- Check Trade and SRP prices
- Access to other Amer Sport products
Contact your local Area Sales Manager for more information on our product range or B2B portal.
Drew Parsons

ASM

Scotland & North England

07899 961805

Chris Currie

ASM

Scotland

07586 107489

Jonathan Gallagher

Agent

NW England

07976 747011

Stuart Alford

ASM

Midlands & NE England

07833 238938

TBC

ASM

SW England & Wales

Contact Stu Alford

Lauren Hilliard

ASM

SE England & Anglia

07432 507609

Barry Nestor

Agents

Ireland

00 353 (86) 254 9621

Ollie Grogan

00 353 (87) 650 0782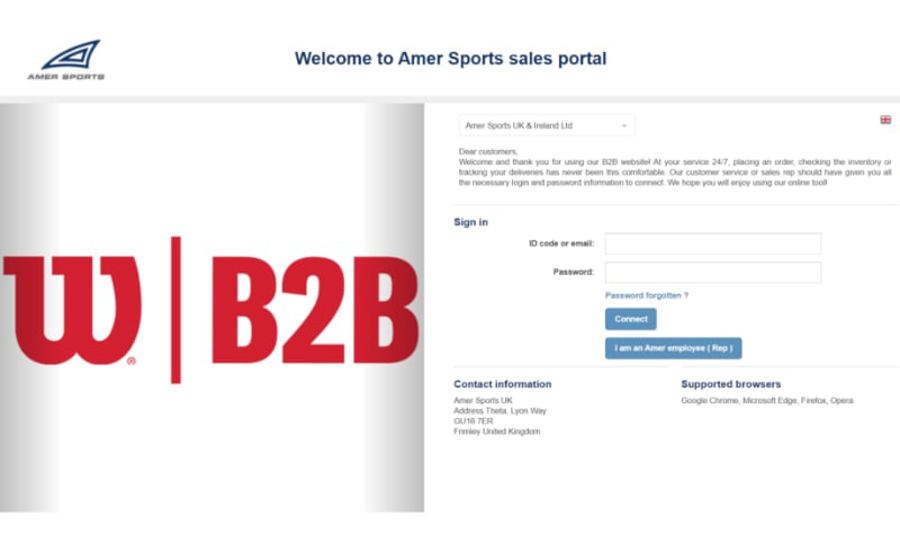 Share this