100% Sell Through for Peter Millar at The 150th Open Championship
22 July 2022
The 150th Open Championship represented Peter Millar's highest ever total sales at an event outside of the USA.
Despite a huge increase in the overall number of apparel items to sell versus previous Open Championships, demand far surpassed expectation with popular styles such as the custom-designed 150th Open prints selling out prior to tournament days. A team of Peter Millar staff were on site to assist ticketholders with their choices, offering a personal service across Mens, Womens and Youth segments.
'This year's Open Championship further demonstrates the phenomenal appetite for Peter Millar in the UK and Europe', said Mark Hilton, Managing Director, Peter Millar International. 'Some of these designs were first discussed in 2019; to see them in the merchandise tent at this historic event means a lot to our company and we thank the buying team and The R&A for their trust in our brand.'
Matt Tomlinson, Head of Retail, Merchandise and Licensing at The R&A commented, 'Peter Millar's offering has been a huge success this year with many attendees purchasing multiple [Peter Millar] items in the same transaction. Polo shirts and mid-layers have proved extremely popular and we're excited to develop future ranges together.'
In addition to the demand for custom 150th Open Championship designs, the established The Open designed by Peter Millar collection sold out, offering fans the opportunity to share in the colour and story of the world's oldest golf tournament.
For more information on Peter Millar, please email concierge@petermillar.co.uk or call 01908 513910.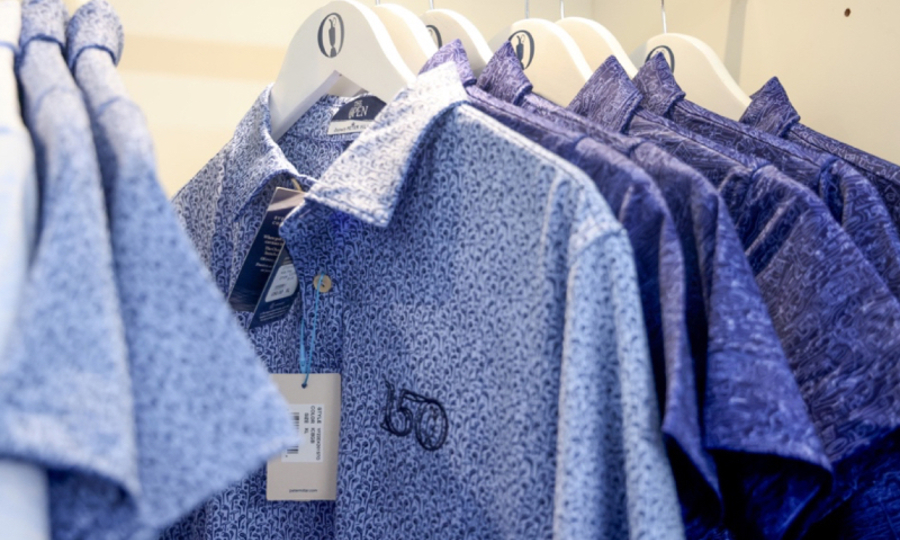 Share this