Sales Consultant - TGI Golf Travel, Livingston
TGI Golf Travel is looking to expand its Sales Team based at its office in Livingston.   
At TGI Golf Travel we pride ourselves on our ability to custom fit golf holidays to each customers' specific needs to ensure they have a wonderful and hassle-free golfing experience. 
We cater for a whole host of golf holidays, from simple playing trips to more complex coaching breaks and visits to the biggest golf tournaments in the world. 
Candidates should be a golfer with minimum 2 years' experience in the travel industry. 
  The candidate should  
Have sound knowledge of the main golf travel destinations outbound from the UK

Have a confident and clear telephone manner

 

Be a member of a Golf Club or a regular/keen golfer

Be organised and have a pro-active attitude

 

Have proven sales experience

 

Have good numeracy skills and be confident working with contracts

 
To apply please send CV and covering letter to Sales Director, Neil MacRae at nmacrae@tgigolftravel.com
_____________________________________________________________________________________________________

Sales Support Leader - TGI Golf Travel, Livingston
Due to continued growth and increased demand for golf travel, TGI Golf Travel is looking to expand  its team. Based full time at our office in Livingston, we are looking for an experienced Sales Support person to assist the sales team on a daily basis on a variety of tasks which include;
Creating and managing client invoices
Cross checking and chasing supplier confirmations
Taking card payments over the phone 
Collating and managing clients passport information
Assisting the sales team as required
Experience in Finance is preferred along with a sound understanding of Microsoft Excel, as additional tasks will include;
Checking supplier invoices
Co-ordinating supplier payments in GBP and Foreign Currency Payments       
Reconciling banking and credit cards
Reporting on sales figures vs budget
Competitive salary and benefits based on your experience will be provided.
To apply, send a CV and covering letter to Sales Director, Neil MacRae at nmacrae@tgigolftravel.com
_____________________________________________________________________________________________________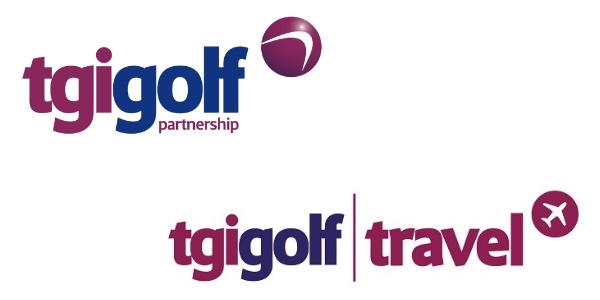 Digital Content Assistant - Livingston, Scotland

The TGI Golf Partnership is looking for a digital content assistant to assist in driving the group's many digital channels.
You will be joining the ambitious and talented team that works across the group's two brands - TGI Golf and TGI Golf Travel.
TGI Golf assists PGA Professionals in running successful businesses across the UK & Ireland as well as staging numerous events throughout the year for golf professionals and consumers. While TGI Golf Travel is a specialist travel agency organising bespoke holidays for customers around the world.
As Digital Content Assistant you will work closely with the Digital Content Creator, supporting the creation and management of all digital assets.
With responsibility for digital asset organisation and management your duties will include:
Producing eye catching digital content to be used across Email, Social Media, Website and other Digital Channels
Creating and producing video content to be used on the websites and social media
Picture editing / preparing & uploading imagery to company websites
Image resizing and renaming
Organisation & administration of digital asset library
Creation of inspiring Email Marketing / social media content / researching media trends
Assisting Partners with digital marketing queries.
Experience
You'll need experience of Email Marketing and Social Media or a marketing/digital marketing graduate
Excellent communication skills and the ability to produce well written content for email, social and web
Experience of using photo/video/audio editing software.
Knowledge and interest in golf is preferable
With many different audiences to cater for, fresh content for the numerous marketing channels is vitally important, so we need someone who is full of ideas, happy to share them with the team and most importantly confident in delivering a great product.
A knowledge and love of golf is preferred (there will be the opportunity to play a bit), but not essential. What is essential is a team player with a solid work ethic.
As the role requires an outgoing candidate with flair and imagination we would like you to register your interest by showing us why we should be interested in you – send us a video, an infograph, a gif, write us a little piece or anything you think would show us why you'd be a perfect fit for the #tgiFamily.
Please send applications to Director of Communications, Matt Millard at mmillard@tgigolf.com
_____________________________________________________________________________________________________

Registered/Qualified Assistant - Gullane Professional Shop, East Lothian
Gullane Golf Club, one of Scotland's top facilities, with three outstanding golf courses, excellent practice facilities, two clubhouses and two Professional shops has a vacancy to join the Pro shop team.
Ideally this role would suit a registered trainee or qualified PGA member but someone looking to enroll in the PGA training program would also be considered.
We are seeking a motivated, hardworking, reliable team player who can adapt to our busy retail environment as well as provide lessons and custom fitting services to our members and visitors.
We offer a competitive remuneration package including salary, commission and other additional benefits.
Please send CV and cover letter to Head PGA Professional Alasdair Good, agood@gullaneproshop.com 
------------------------------------------------------------------------------------------------------------------------------------------------------------------------------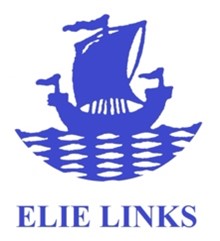 Training Applicant or Registered Assistant - Elie Links, Fife
A new and exciting opportunity has arisen for a training applicant or registered assistant to join the  team of Professionals at Elie. The historic village of Elie, birthplace of James Braid, is situated in the East Neuk of Fife, a short distance from the home of golf – St. Andrews.
Club Facilities
Top 50 nationally ranked 18-hole Elie Links course
9-hole Baird course
Covered driving range & short game practice area
Teaching / Custom Fit Studio with TrackMan 4
18-hole putting green
Tennis courts
Large independent Professional Shop
Assistant Professional Duties & Benefits
You will work alongside our existing team of Professionals delivering exceptional service to members within the family environment of Elie Sports Club, as well as providing first-tee starting duties on the prestigious Elie Links 18-hole course, recently selected Scottish Golf Championship venue.
An attractive basic retainer package plus guaranteed junior coaching will be provided. Excellent additional teaching opportunities, especially during the busy holiday periods. All members of the team will have access to the course and practice facilities at the club.
Training Environment
The new team member will be provided with an excellent learning environment to advance their personal development under the guidance of Head PGA Professional Michael Bradfield and his team of Assistant Professionals.
To apply please contact mbradfield@hotmail.co.uk with CV and covering letter.
_____________________________________________________________________________________________________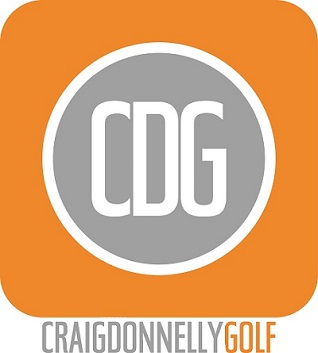 PGA Assistant/Qualified Professional - Craig Donnelly Golf 
Great opportunity to join one of Scotland's fastest growing businesses at our Dundee & Fife stores. Large Professional team at three retail stores, Trackman Range & overseas coaching business. Trackman, award winning custom fitting team & large retailer.

Position is suited for highly motivated person who wants to exceed.
Send CV & covering letter to Kevin@craigdonnellygolf.com & Craig@craigdonnnellygolf.com
_____________________________________________________________________________________________________