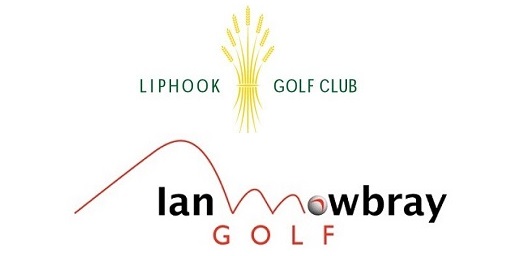 Fully Qualified/Trainee Assistant Professional - Liphook Golf Club
An exciting opportunity for a Fully Qualified or Trainee Assistant Professional has become available at Liphook Golf Club situated on the Hampshire/Sussex/Surrey border. 
Liphook Golf Club is a flourishing premier heathland course with a full membership and is celebrating its Centenary in 2022. 
Applicants should have a positive attitude, be smart, reliable and ambitious to progress their career.  
The role consists of retail, custom fitting and golf services in a first class shop with plenty of opportunity to play and teach with good coaching facilities including an indoor studio featuring TrackMan, K-Vest, Gasp and Boditrak. 
Start date ASAP 
Please email covering letter and CV to ianmowbraygolf@hotmail.co.uk 
_____________________________________________________________________________________________________
Area Sales Manager - Wilson Golf, South West England 
Wilson Golf are recruiting for a full-time Area Sales Manager role to cover the South West territory.
The candidate should have sales experience, use MS Excel, Word & PowerPoint to a good standard, have a strong work ethic and can work well as an individual or in a team.
The successful candidate will be required to grow current accounts, open up new doors, service all accounts to a high level and be prepared to stay away from home.
Candidates must live within the SW England Territory (or on the M4 corridor)
The package consists of a competitive salary, company vehicle, IT equipment, health care benefits, plus much more.
Tp apply, please send your CV and Covering Letter to leigh.fletcher@wilson.com
Closing date - 28th April 2022
_____________________________________________________________________________________________________

Assistant/Trainee Professional – Surbiton Golf Club, Surrey
Would you like to join a forward-thinking professional team, receive the training you need to reach your personal goals, earn commission on shop sales, have a minimum two days off, additional benefits on completion of probation period and have an OTE of £25-30k in year one?
With a full membership, guaranteed junior coaching and rapidly improving facilities, Surbiton Golf Club is making waves.
If you think you have what it takes to join the team, e-mail your CV to Peter Roberts at surbitonpro@surbitongolfclub.com
_____________________________________________________________________________________________________

Brand Manager - PowaKaddy International Ltd 
An experienced, commercially-minded Brand Manager is required to manage brand development and customer engagement for the World's leading Electric Golf Trolley brand, with an extensive distribution network across the UK and selling in over 50 countries worldwide.
Job Purpose:
The Brand Manager manages the day-to-day marketing activities of the organisation and helps to develop the marketing strategy for the brand. Putting the consumer and customer agenda at the heart of everything we do in order to drive the growth of PowaKaddy.
Responsibilities:
Brand Planning – working with the Marketing Director in the annual planning process for PowaKaddy, contributing to long-term marketing strategies and plans
To help develop and deliver omni-channel marketing campaigns to drive brand growth: Media planning & execution, advertising and BTL execution (PR, experiential and POS)
Work with agencies to deliver high quality, compelling content across all channels. Content creation to include articles, press releases, blogs and news posts
Brand Stewardship – writing copy, proof reading and overseeing the production of materials
Develop and deliver the customer commercial calendar including developing POS toolkits to drive the growth within the distribution network
Website management: upload content and create landing pages to improve the user experience and increase traffic to the company web-site
Develop efficient, high-impact social media initiatives that help build awareness and drive engagement.
Create and monitor B2C and B2B email campaigns, making use of the CRM for smart targeting and segmentation
Monitoring the performance of the brand through Key Performance Indicators
Experience & Qualifications:
A minimum of 3 years' experience of brand marketing and product development, including websites and digital marketing
A proven understanding of the full marketing mix
Good commercial marketing experience and/or sales
Agency management experience
Analytical and conversant with Excel, marketing reporting and analysis
Good understanding of digital marketing including knowledge and experience of social media marketing
Proficiency with CMS platforms, such as WordPress
Sports/golf brand experience preferred but not essential
Degree in Business or Marketing ideal but not essential
Behaviours:
A hands-on approach and can do attitude
Excellent organisational and project management skills - ability to handle multiple tasks at one time.
Good communicator with effective presentation and influencer skills
High level of creativity
To appy, please send CV & covering letter to lisa.poppe@powakaddy.co.uk 
_____________________________________________________________________________________________________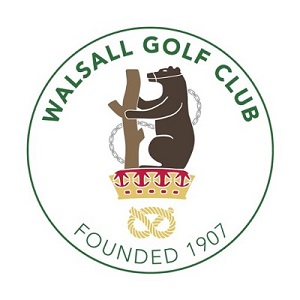 Assistant PGA Professional - Walsall Golf Club, West Midlands 
Fantastic opportunity for an individual with strong retail and coaching skills to join the professional team at Walsall Golf Club. Would welcome any PGA trainee or PGA Qualified Professional to apply for the role. The role involves the following;
30-35 retail hours per week 
Opportunity to grow junior academy at the club 
Develop personal coaching business 
Please send CV & covering letter to Head Professional Dan Higgs at pro@danhiggsgolfcoach.com
_____________________________________________________________________________________________________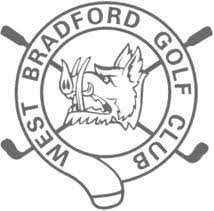 PGA Trainee/Retail Assistant - West Bradford Golf Club, part of Major Golf Direct
Due to continued growth we are expanding our team, the ideal applicant will want to deliver an industry leading customer experience, develop their own coaching business and have a keen eye for retail and fitting.
Working on a shift system will leave plenty of time to teach and play.
Please email jamiecoverleypga@gmail.com with CV and cover letter. 
_____________________________________________________________________________________________________